DIY Folding Desk For Small Spaces
We are Joel and Rachel, and we live in a converted bus so having a foldable desk in our small space was important to us. Our dream is traveling, but we still have work to do, so this was our solution. This DIY folding desk for small spaces was so easy and affordable that we were kicking ourselves for putting it off for as long as we did.
We order the hinges in the color we wanted off of Amazon. We made sure that they could take supporting some weight so they would not collapse while being used. Over the past 8 months, we have not had any issues with the Folding Shelf Brackets.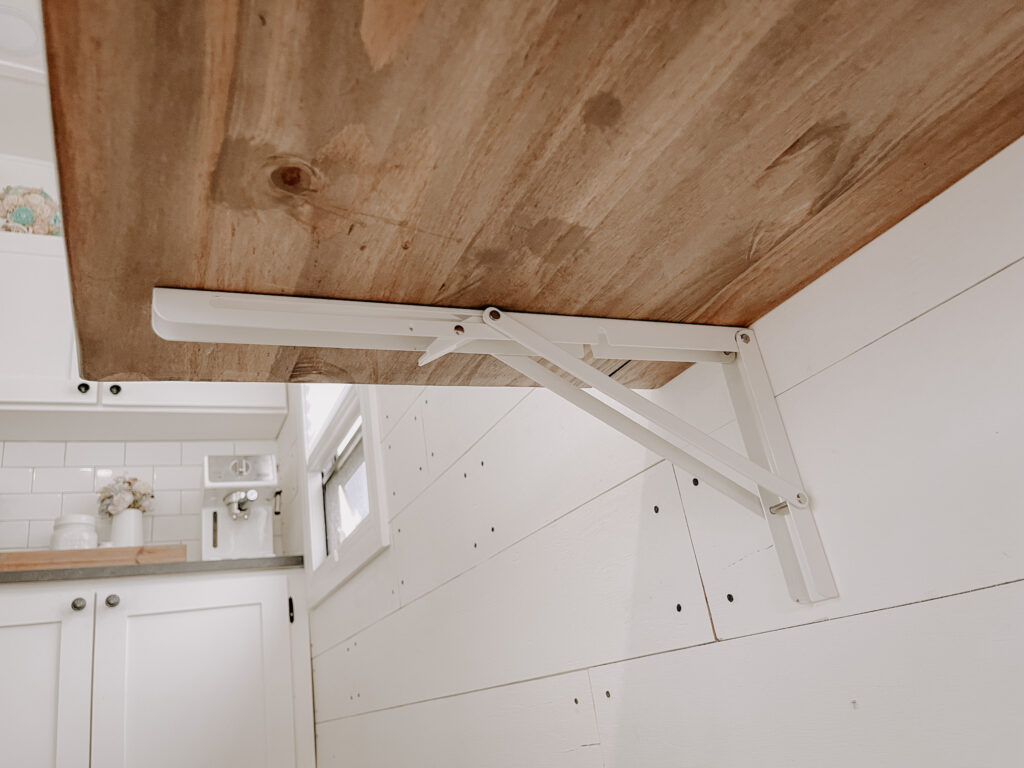 We picked up a 20 in x 48 in unfinished pine board from Lowes. Then we stained it to match the other wood we have in our converted bus. These boards almost make us feel like we are cheating because they look like an unfinished tabletop, but we didn't have to do any grueling work.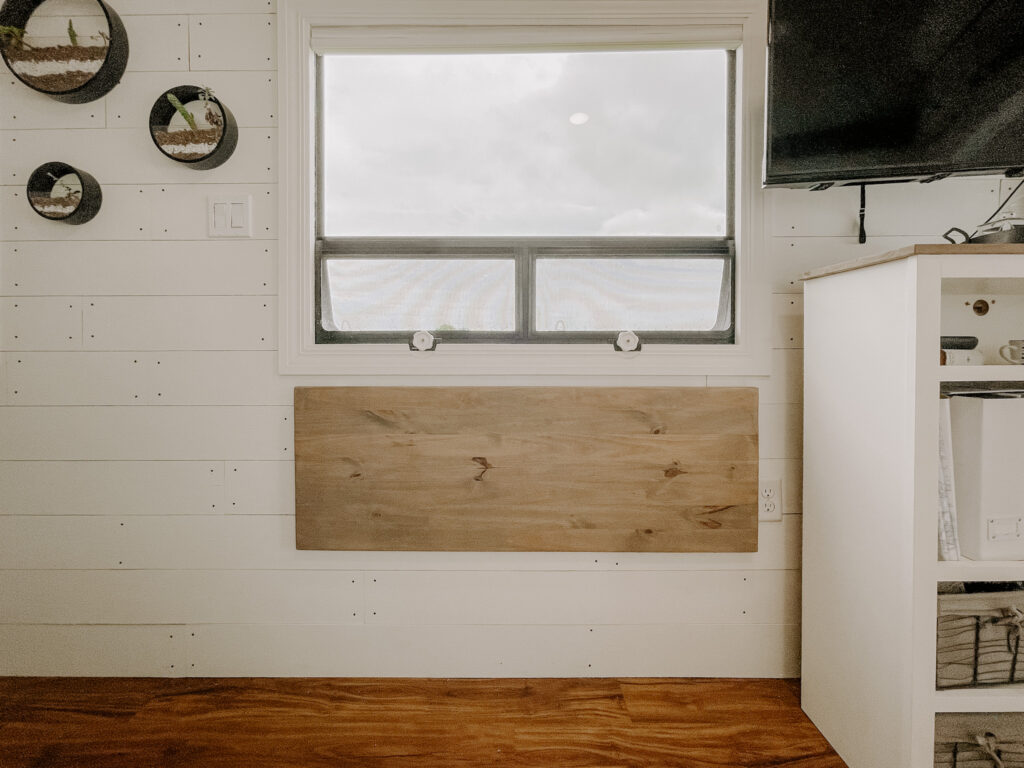 After it dried we screwed everything together and voila! It was the easiest project we have done on our bus yet.
We added a folding chair from Ikea, and now we have to fight our cat for access to the desk. It is one of his favorite places to bird-watch.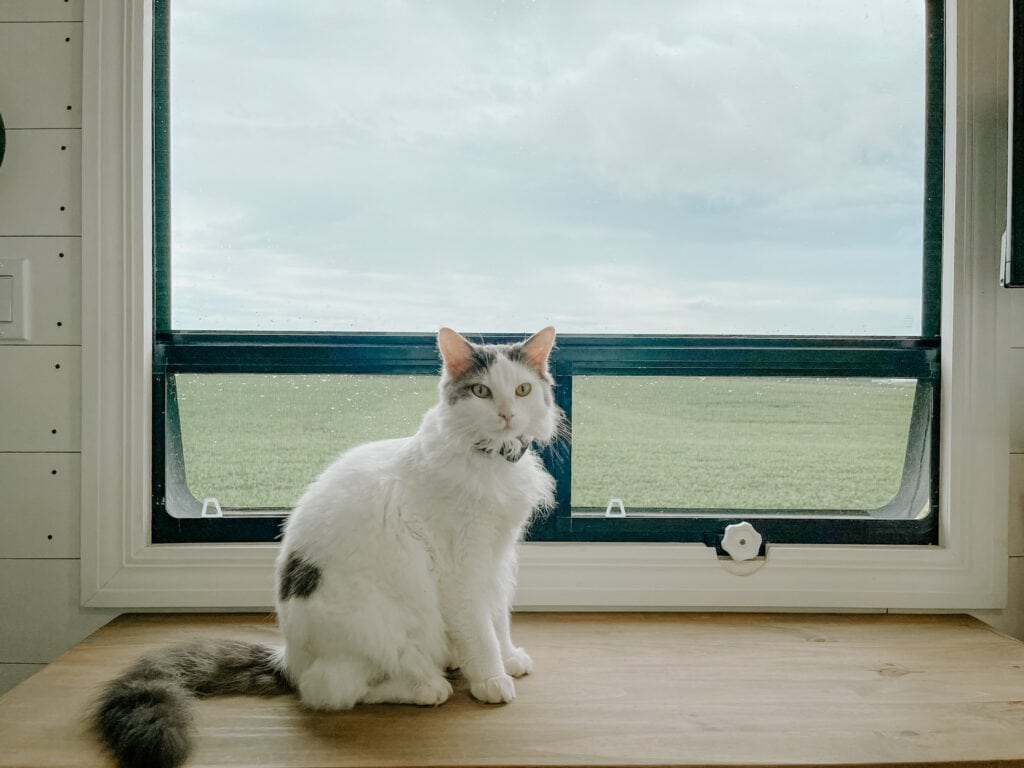 This whole project DIY folding desk for small spaces was under $100!
With more than two years of experience of living in our tiny home, we have learned a lot. Please feel free to subscribe to our email list below or check out some of our favorite things we have on the bus.
Keep up with us as we travel and live in our converted school bus. We are very active on Instagram as Binks_Tube, we post travel content on YouTube also on Binks Tube, and TikTok.
Subscribe for Updates and More!
Subscribe to stay in touch and receive the latest updates and discounts like 25% off our Going Tiny How & Why eBook.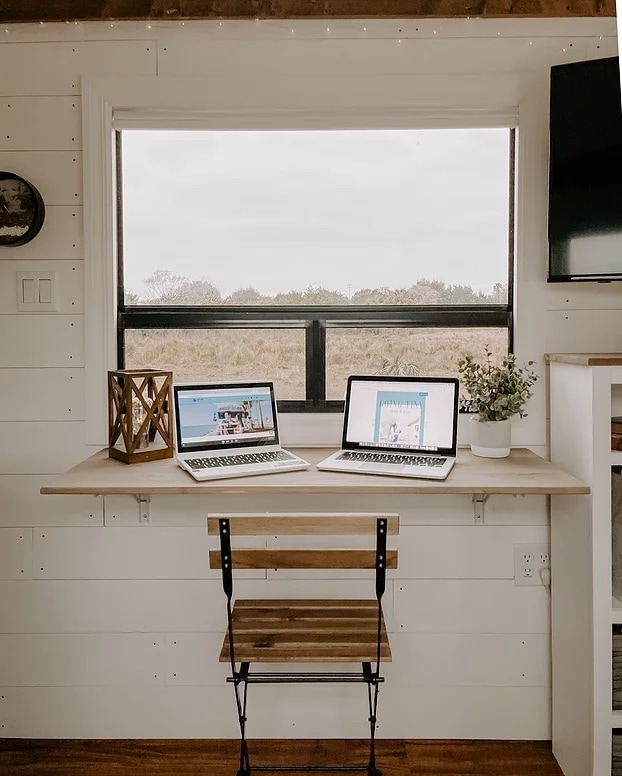 We are Joel and Rachel, and we live in a converted bus so having a foldable desk in our small space …
Read More