The Lights Festival Might Just Be The Most Romantic Date Night
If you don't know us we are Joel and Rachel Binkerd. We have bought a converted bus and are traveling around the US with our cat Monte. We enjoy making memories that last a lifetime! Today's blog is about how The Lights Festival Might Just Be The Most Romantic Date Night we have ever been on!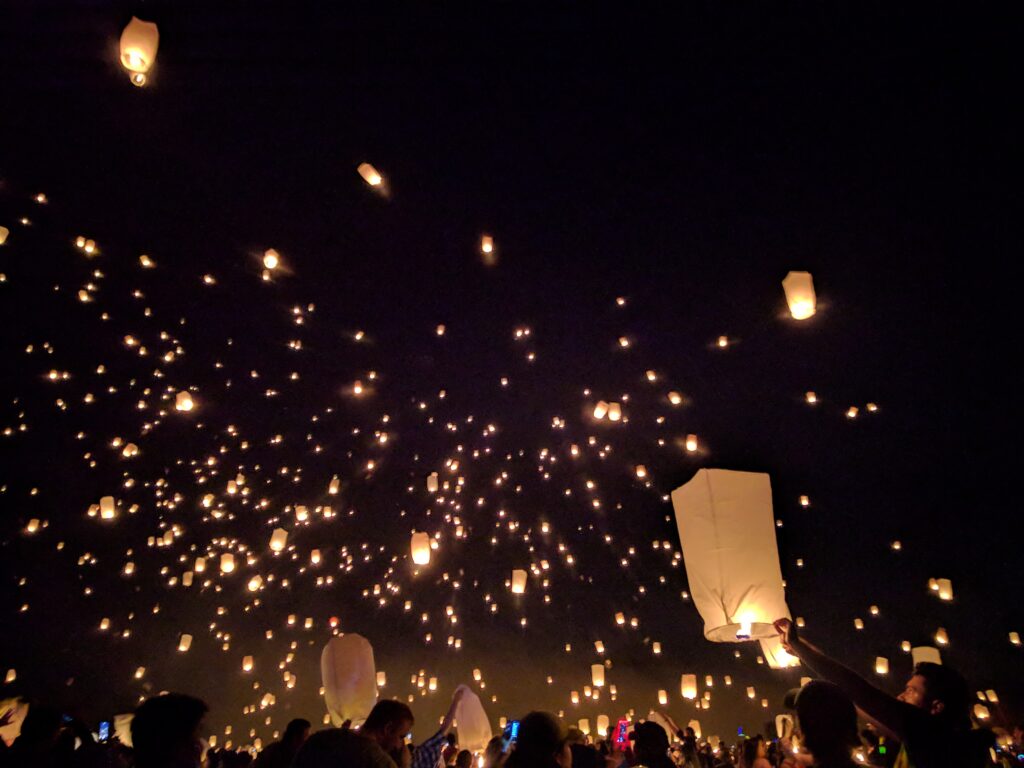 What's It Like A The Lights Festival?
WOW! Just, wow! There are no words, no pictures, and NO videos that can come close to showing you just how amazing this event is. You will walk away speechless!
This is also a family-friendly event as they had the Tangled characters walking around before dark, taking pictures with kids and adults alike. They had a few different local bands come and play while you wait for it to get dark enough to launch the lanterns. It was very relaxing and fit the vibe of the whole night.
Once it gets dark enough they explain how it is going to work and ask that everyone waits for the countdown. It really does make it more magical if everyone wait for the same moment to launch. We have gone twice now and it really does impact the "wow "factor!
Wait For It…
When everyone has their lanterns lit they countdown and let go! It is MAGICAL!!! When all the lanterns are let go at the same moment and light up the sky while they play that Tangled song I Can See The Light. No video or picture could ever do it justice! We left at the end of that night speechless! The feeling of awe and amazement was much stronger than we expected. If you have never experienced anything like this you must make it a priority to do it.
Once you go see it yourself you will understand why The Lights Festival Might Just Be The Most Romantic Date Night of all times!
A little funny story about the behind-the-scenes of the video we took of The Lights Festival below, Joel was so distracted while filming the lanterns being let go that he didn't realize the camera had flipped upside down. The whole lanterns being let go scene was actually upside down and we had to fix it in post-production.
Make Sure You Get Best Price And The Best Experience
We got our tickets from The Lights Fest and we attended the event in Tampa Bay, FL. This company travels around the US and does a one-night event with live music. Sometimes the wind is too high and they have to reschedule but we did not have that problem.
Get your tickets early. Do not wait until the last second because the early bird special is the best price you will get. Also, get to the event as early as you can to get a good seat. I recommend being in the middle but on the edge of the middle. We tried to sit where most of the lanterns were blown towards us but of course, the wind can switch around. This way we got the full effect of hundreds of floating lights around us.
Upon arriving you will receive your lantern and you can even buy more but they are expensive. Once it is dark enough and the fire marshal gives the all-clear they will start a countdown to light the lanterns and then to release them as well. Do not, I repeat DO NOT release them before they say go. A couple of hundred people letting their lanterns go at the same moment is part of the wow factor. This is truly breathtaking and makes for a perfect date night or family event as well.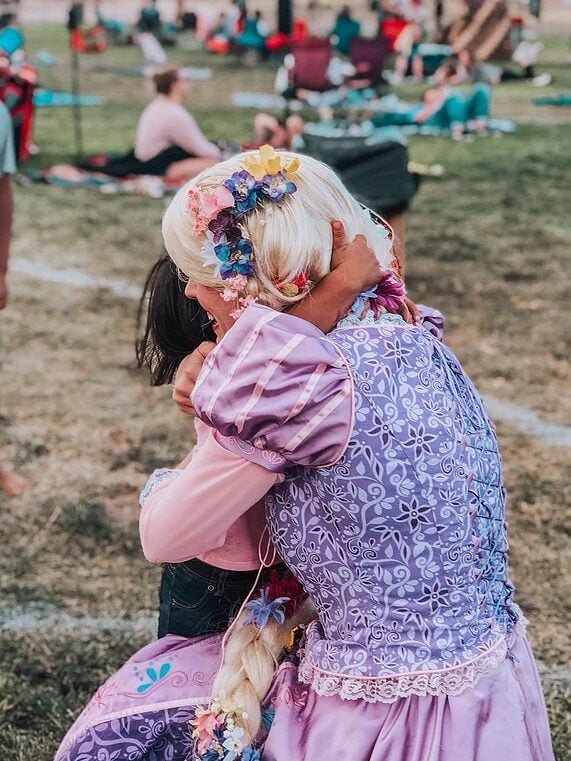 If you wish to keep up with us as we travel and live in our converted school bus with our cat, here is how. We are very active on Instagram as Binks_Tube, we post travel content on YouTube also as Binks Tube, and the same for TikTok.
---